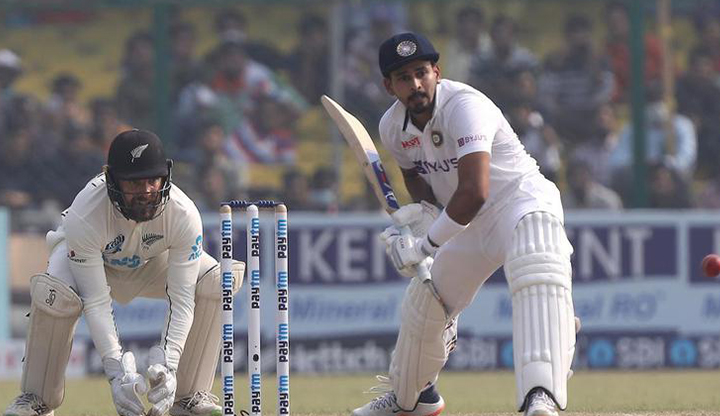 Kohli couldn't gift Indians a T20 World Cup in his final run as captain but he has surely managed to take the team forward. With his last game as captain for T20 cricket ending on a high note against Namibia, the top-class batsmen will be leading the squad for test cricket and will no longer head the T20 format. As India look set with a new captain in charge for T20, they await New Zealand who are coming for three T20is and two test matches.
India Vs New Zealand T20 Series (17th, 19th & 21st Nov)
India and New Zealand mark a historic rivalry and come November 17th, we are going to witness the T20 side of this famous clash. The New Zealand tour of India is highly anticipated and with the unpredictable nature of the T20 format coming into the picture, fans of cricket will have a game like no other. With India set to name a fresh squad to face the Kiwis, this T20 game is surely going to be exciting.
Date and Venue
The New Zealand tour of India 2021 is scheduled to take place on the 17th, 19th and 21st of November at the Sawai Mansingh Indoor Stadium, JSCA International Stadium Complex and Eden Gardens respectively. 
India Vs New Zealand T20 Series: Team Analysis
A Fresh Squad for the Men in Blue 
The world of cricket has been going on and on with multiple tournaments, leagues and events being scheduled one after the other. As a result, players being changed and the entire squad being reshuffled is one of the best ways to get things going. Be it the Indian squad or the New Zealand squad, both countries are going to bring their best men for the job. From new additions, players who surprised everyone at the IPL, to experienced players, the squads are changing and so is the event. 
With fresh faces being given a chance, you can expect the event to turn things around and truly end up being a T20 festival for the ages. 
The Indian Style of Revenge?
New Zealand's recent thrashing of India is still fresh in the hearts and minds of Indians as the Men in Blue failed to kick off their T20 World Cup campaign. With India's poor record against New Zealand in T20 World Cups being put on display in the recent event, one would expect the team to utilise the upcoming opportunity to try and mould some form of revenge for their downfall. 
While India can always give a good game of cricket, the Kiwis are no different and have the potential to bounce back from any challenge. With home advantage and various other aspects coming into the picture, you can expect team India to bring in their own style of revenge and take things forward to a good extent. 
The T20 series between India and New Zealand will also mark a new beginning of sorts as Rahul Dravid takes charge as the head coach of Indian cricket. By bringing in a good CV, Dravid has proved to be a great player and now has to do the same in a different role. With all these aspects taking place on and off the field, the upcoming series will tell a lot about the future of Indian cricket. 
Can they bounce back from the debacle of the T20 World Cup or will they end up on the wrong side against New Zealand? Well, we will have to wait and watch. New Zealand, on the other hand, is quickly moving forward and will be ready to face all that India has to offer. As experts, they understand the pattern of the game and have the potential to turn it all around despite the home advantage being with the Indian side. 
India Vs New Zealand T20 Series: Head-to-Head
T20 games involving India and New Zealand have had everything. Emotions, strategies, game-changers and every other element that one would expect from a classic game of T20 cricket. While India and New Zealand do come close in terms of regular T20 events, the Men in blue are far away from the Kiwis in T20 World Cups. New Zealand has always dominated India at T20 World Cups and the effects of the same can be seen in other events as well.
Out of the 19 T20 games played between India and New Zealand, India has managed to win 6 and New Zealand has come out on top with 9 victories. Apart from that, two games were tied and only one has been abandoned.