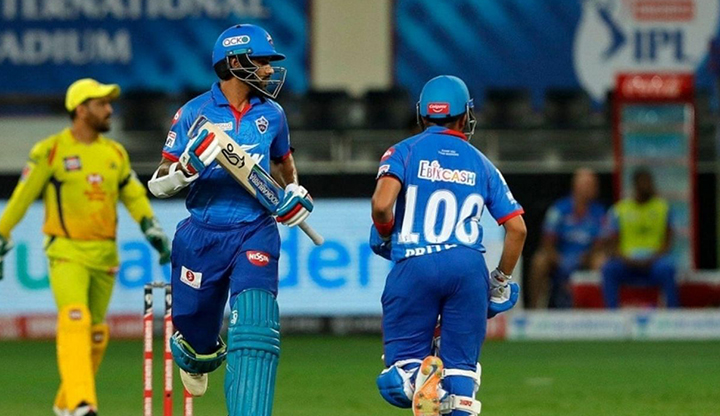 With the Indian Premier League (IPL) nearing the playoff stages, we are left with a battle where some of the best teams go against each other. And which other battle to tune into when we have the Delhi Capitals (DC) taking on the Chennai Super Kings (CSK). Both teams look set to enter the playoffs and are well on their way to beat every other opponent who could stand a chance to grab the trophy away from their hands. So what could happen and who will come on top?
Well, let's go through a detailed preview and learn more. 
CSK VS DC: T20 50 of 60
When it comes to CSK and DC fans are going to pitch the names of MS Dhoni and Rishabh Pant as they look for a clear winner. While Dhoni is the experienced one, we cannot discard Pant as he has already taken his team to the top. Due to that, it will be interesting to see how Pant manoeuvres his team around the experienced men of CSK and the different field positions that he will opt for. With the Capitals yet to win a title, it is important for them to go above CSK to gain the confidence of beating the best. 
Date and Venue
The 50th of the Indian Premier League between CSK and DC will take place at the Dubai International Cricket Stadium on the 4th of October, 2021 at 7:30 pm.
CSK Vs DC : Team Analysis
CSK's IPL 2021 journey so far can be summed up as the 'Return of the Champions'. While many began talking about the problems the team faced in 2020, little did we forget that they already have the firepower to come back and claim their title. Having done some solid business at the auction, CSK has come back to what they do best. Led by captain cool, the team have looked solid in all areas and are certainly favourites to win the title.
Be it the opening partnership, the talented middle order of all-rounders or the intimidating bowling lineup, CSK has what it takes to claim the top spot in IPL 2021. 
While CSK might have everything sorted, the game can turn towards DC, as their squad is equally dominating. With pacer Avesh Khan turning out to be a batter's nightmare, DC can break the opening partnership and very well look to dominating the match with a series of dot balls. However, the process will not be easy and all their bowlers need to be prepared. On the other hand, there is a lot to improve when it comes to DC's batting. 
While their explosive batting lineup is intimidating, they can lose grip over the situation and end up with the continued loss of wickets. But if the opening partnership works and the middle order comes in to provide quality runs, DC can grab the game away from CSK. Due to all that, CSK Vs DC is a match to look out for and if you are looking into place bets or even consider cricket betting, BritainBet is what you need.
Rishabh Pant Vs MS Dhoni
Monday's game against CSK is truly going to test the captaincy of Pant as he looks to go past one of the best captains in the world. MS Dhoni, in his illustrious career, has already achieved accolades and praises that easily place him as one of the best captains that India or even the world of cricket, has ever had. However, the game is known to always bring in unpredictable situations and we will have to wait and watch if Monday's match is going to be another one of those situations.
Ruturaj Gaikwad Vs Avesh Khan 
Ruturaj Gaikwad has managed to get the better of bowlers as he goes face-to-face to smash the ball to the boundary. However, things will not be easy with Avesh Khan, especially when you consider the fact that he comes in second on the list of purple caps. The 24-year-old right-arm medium-fast bowler can break the game of Gaikwad and turn things around for his team.
Shikhar Dhawan Vs Deepak Chahar
Dhawan is known to his take before being the explosive batsman that he is. But whether or not that formula will work against Deepak Chahar is yet to be seen because Chahar is a bowler who does not like to give away a lot of runs. So if Chahar succeeds, DC will be without their star batsmen but if Chahar fails to create an impact, Dhawan could get to a start and dominate the game throughout the innings. 
The pitch at Dubai International Stadium has at times favoured batters and went on to assist bowlers throughout the second phase of the tournament. With the slow conditions that the pitch creates, it is to be seen how both teams will use their spinners to get the better of the batsman. As a result, some crucial decisions have to be made before the toss and it is up to the captains to take their teams forward. 
CSK Vs DC: Head-to-Head
Both CSK and DC have faced each other in a total of 24 games. And if you're a fan of CSK, you will be delighted to know that CSK has managed to come on top for the majority of the games. While DC has had its moments, the stats align with CSK and tell a story that is quite common. 
| | |
| --- | --- |
| Games Played | 24 |
| Won by CSK | 15 |
| Won by DC | 9 |