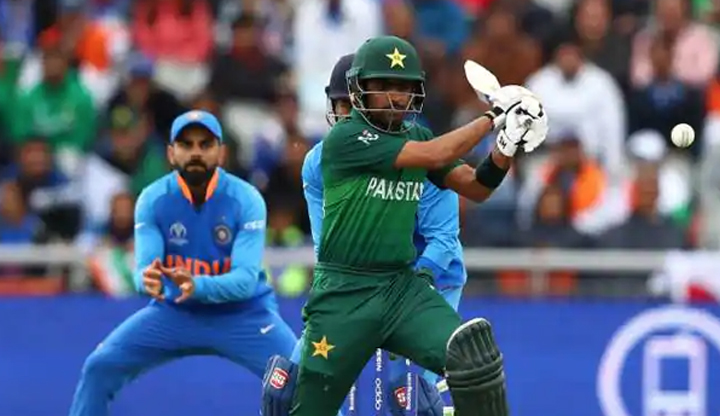 India taking on Pakistan in a game of cricket has always been described as a spectacle with the sport gaining in prominence when these neighbouring nations go head-to-head. While their clashes have been limited, we have got to witness them in International tournaments and on the 24th of Oct, we have got another storm brewing. India is set to head into the Dubai International Stadium to begin their ICC Men's T20 World Cup with rivals Pakistan.
T20 World Cup Super 12 (T20 16 of 45)
While the T20 World Cup officially began on the 17th of Oct, it is the 16th match on the 24th that is bound to grab all the attention. India and Pakistan tend to remind fans of a clash like never before as both sides want their country to rise on top. With both squads leading in talent and depth, this game is one for the ages and the hype is real. So how can this match go down and what are the main factors to consider? Well, let's dig into analysis mode and figure it all out.
Date and Venue
The big T20 clash between India and Pakistan will take place on the 24th of Oct at the Dubai International Stadium.
India Vs Pakistan: Team Analysis
1. Virat Kohli Vs Babar Azam
A modern-day comparison is bound to have the likes of Virat Kohli and Babar Azam. Both batsmen have been integral parts of their squad with their performance often being linked to the result. While Kohli enjoys a world-class average of 54.47 against top teams, Azam follows it up with 47.6. Although both these batsmen have started their careers at different periods of time, Kohli has remained the King of modern cricket, by excelling in all its formats.
Since he also enjoys a good record against Pakistan and the fact that this tournament will mark his final run as T20 captain, Kohli will be feeling and enjoying the pressure.
2. Squad Depth
Be it the T20 format or any other cricketing format, squad depth is of utmost importance. Every team requires multiple players in all positions to act like a tough and competitive opponent capable of taking on any threat put forward by another team. And in terms of depth, we have got two squads capable of causing serious damage, although experts suggest that India might have an edge on this front. 
Rolling down with a team consisting of KL Rahul, Rohit Sharma and Rishabh Pant among others, India has a rich squad for the upcoming T20 World Cup. On the other hand, Pakistan has also put together the likes of Shadab Khan, Mohammad Riswan and Shoaib Malik among others, thereby getting ready to face the heat. 
3. Pitch Report
The pitch at Dubai International Stadium has seen different scoring patterns, especially when you take the T20 format into consideration. With these patterns favouring the team that bats first, captains will be looking to win the toss and get started with a batting lineup that consists of a good opening partnership, explosive middle order and a beautiful ending that could place the score above 180. 
If things tend to head in this direction, the team that bats first will gain an important advantage and could look to lead the way in style. However, the unpredictable nature of T20 has always showcased its importance in twisting numbers and taking the game out of one's reach.
India Vs Pakistan: Head-to-head
When it comes to World Cups, regardless of the format, India has always managed to get the better of Pakistan as they are yet to win against India in a world cup encounter. While the test format, ODI and T20 games outside of the World Cup has seen Pakistan claim victory, they are yet to feature their best performance against India in international tournaments. 
| | | | |
| --- | --- | --- | --- |
| Tournament | World Cup (50 Overs) | T20 World Cup | Total |
| India Won | 7 | 4 | 11 |
| Pakistan Won | 0 | 0 | 0 |
| Draw/NR/Tie | 0 | 1 | 1 |
As you can see, head-to-head records have always stood with India and if they can repeat the same magic on the 24th, we will see the same old figures being displayed. As a result, if you want to place bets on this game or even consider cricket betting throughout the T20 World Cup, you need to head into BritainBet.