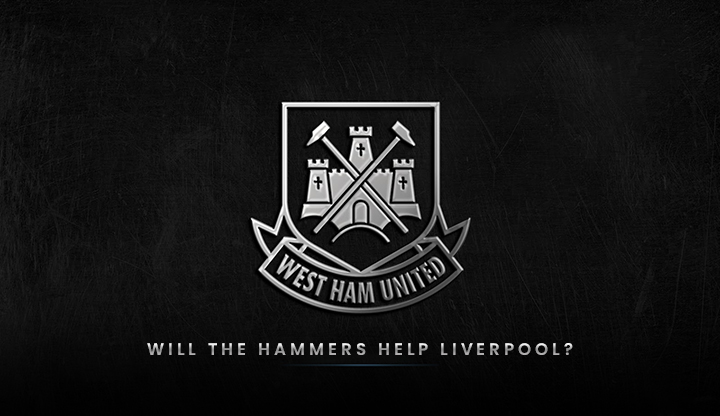 We are nearing the end of the 2021-22 season of the Premier League, which is why one fixture in the current gap will affect not two but nearly 3 to 4 other teams that are placed next to each other. With the battle for the title, top four and relegation set to continue, fans will be thrilled to see how the season comes to a close.
So gear up because we are heading to the London Stadium where West Ham are tasked with the opportunity to help Liverpool by beating City.
Are you in for matchday 37 of 38?
Considering the fact that we are looking at the final few fixtures of the season, everything is set to be exciting, especially after we have witnessed the North London Derby between Tottenham and Arsenal.
However, there's no room to discuss a 90 minute game, especially when we have other things coming up. Moving forward from midweek football, we are heading to the weekend where Tottenham face Burnley, Leeds face Brighton and West Ham face City.
So if you wish to be a part of the experience and are considering betting, look forward to relying on the services of BritainBet.
When and where is this fixture going to take place?
As mentioned earlier, West Ham vs City will be held at the London Stadium on the 15th of May 2022.
David Moyes and co are sealed for European football
If we are taking the current stats and position into consideration, it makes sense to say that David Moyes and his group of men are sealed for European football, despite being knocked out of the Europa League.
Sitting below the forgetful Manchester United, West Ham are all set to face the other half of Manchester, a title contender named Manchester City. The task ahead is not going to be easy, especially when you know that City are going to give everything to win the Premier League, their only title for the season.
Having been knocked out of the Champions League, City have nothing but the Premier League to play for and they will ensure that everything goes accordingly. However, West Ham will receive support from Liverpool, who also want to win the title, as their fans have been reminded by Guardiola himself about their poor record in the Premier League.
But, as mentioned earlier, it is not going to be easy. City have the kind of depth in midfield that other teams could only dream of. However, injuries have started to appear for key players as Guardiola has confirmed that players like Kyle Walker and more will be sidelined until the end of the season.
So City don't have it easy either and will have to give their all, especially since Liverpool are close to them. But the title looks to head in the direction of City, at least, that's what it looks like. But the Premier League has always been the ground where uncertainty thrives more than anything.
And in the face of that, Moyes' and his attacking brand of football could do some favours for Liverpool. Considering the long assists and quick runs that City players make, Moyes could look to strengthen his back line and cause City some serious problems. However, in terms of quality, we will have to slide with Manchester City, although that in no way means that West Ham aren't good.
West Ham vs Manchester City: Head-to-Head
There have been 41 games in the Premier League between these clubs and in case you are wondering who has the lead, it is City. While 7 of these games have also ended as draws, City hold the lead and will continue to be the dominant team in this fixture, a point that many will consider, especially those involved with football betting.
| | | |
| --- | --- | --- |
| Teams | West Ham | Manchester City |
| Total Wins | 9 | 25 |
| Home | 7 | 17 |
| Away | 2 | 8 |
West Ham's poor home record against City will be a point of concern for David Moyes. While they will look to get it all from this fixture, the players will certainly be aware of the fact that they are playing against the title contenders.
The Reverse Fixture
The reverse fixture between these clubs saw West Ham give a real fight but ended up with nothing because City were their dominant selves.
Manchester City vs West Ham (2-1)
28th November 2021
Goals from Gundogan and Fernandinho were enough to seal the deal, while West Ham could only manage one, in extra time, thanks to Manuel Lanzini.