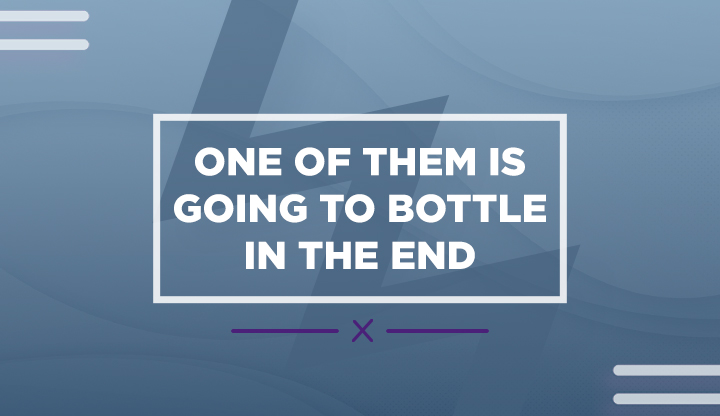 The North London Derby has rarely been a disappointment because it consists of two teams that are ready to go against one another. It comes in with all the right means of attack, midfield maestros, wall-like defence and keepers who have gone down in history.
So are you ready for another one of these clashes that, for the current season, might decide who is going to be playing Champions League football next season?
It's not a throwback to matchday 22 of 38
For all our Arsenal's problems at the time, they decided to request the Premier League for a postponement and thus were granted while fans were depleted of a North London Derby. However, the rescheduled fixture is packed and ready and it's time to explore it for the better because it is also going to be the last one for the current season.
So if you wish to enjoy the experience for the better and wish to be a part of the same, you can count on the services of BritainBet.
When and where is this Derby taking place?
The North London Derby for the current season of Premier League action is all set to take place on the 13th of May 2022 at the Tottenham Hotspur Stadium.
The Gunners have momentum but Spurs are under Conte's rule
If we are going by the previous games played by both these teams, you would clearly give Spurs an upper hand. By the end of the season, Spurs might just be the team that prevented both City and Liverpool from moving forward and might even have ended the title hopes for Liverpool.
Arsenal, on the other hand, had a not so pleasant evening against Leeds, who, despite being short of a defender, gave a real fight. The brand of football that the Gunners and Spurs play are completely different with many claiming Conte to be world-class while Arteta is an upcoming manager with a bright future.
Conte's attacking style and vision are completely different to that of Arteta and putting them both in front of a chessboard should be interesting. However, Spurs might hold some of the momentum, although Arsenal are known for springing out surprises out of nowhere.
If they manage to do so against Spurs, Arsenal will qualify for next season's Champions League and thus end their long exit from European football. Thanks to that, there's a lot riding on this 90-minute fixture and everyone involved, including ones opting for football betting, will feel the pressure.
The re-energised version of Tottenham, where a Son-Kane level of threat is ripening up, seems like something that only a strong defence can stop. Whether or not Arsenal have that sort of defence is yet to be seen. While they have begun to concede fewer goals, common mistakes don't seem to be going out of the picture.
Due to that, Spurs can utilise every single opportunity that they find and if their current form is taken into consideration, they are bound to create goal-scoring chances. Arsenal, on the other hand, looks composed with Nketiah, who seems to be on fire against every opponent who comes to face the Gunners.
Tottenham vs Arsenal: Head-to-Head
Tottenham and Arsenal have given us 59 games in the Premier League and around 23 of them ended as draws. While the Gunners hold the lead, Spurs have, at times, or this season looked like they can cause some serious troubles.
| | | |
| --- | --- | --- |
| Teams | Tottenham | Arsenal |
| Total Wins | 14 | 22 |
| Home | 12 | 17 |
| Away | 2 | 5 |
Could a record of 22 wins be 23 for the Gunners, thereby bringing on Champions League football to the Emirates? While some people believe so, the road ahead is not an easy one, especially when Conte's attacking brand of football is doing wonders at Spurs.
The Reverse Fixture
Tottenham fans might not want a reminder of the reverse fixture, so all Spurs fans look away! However, there can always be the point of Conte not being there so there is clearly hope for the current fixture.
Arsenal vs Tottenham (26th September 2021) : 3-1
A 3-1 scoreline talks a lot about the kind of domination that one expects to see at a North London Derby. Goals from Emile Smith Rowe, current Barcelona forward Aubameyang and Bukayo Saka were enough to seal the deal for the Gunners while a 79th-minute goal from Son was all that Spurs could produce.
It was a moment of joy for the Gunners, who were once even called relegation contenders, at the start of the season.
Results from the previous season (2020-21)
The previous season wasn't exactly one that both sets of fans would want to remember. While Spurs became the first English team to take part in the newly introduced European Conference League, Arsenal broke records to bring no amount of European football to the Emirates.
Tottenham vs Arsenal (6th December 2020) : 2-0
Spurs held their own at the Tottenham Hotspur Stadium as their attacking duos of Son and Kane produced the right number of goals to help them move forward. And as far as Arsenal are concerned, they did not really produce much.
Arsenal vs Tottenham (14th March 2021) : 2-1
The tricky North London Derby has always been a little confusing. Just when you believe Spurs have the momentum and are going to win, the Gunners, out of nowhere, will seal the deal. Due to that, making predictions for the current game is not such a good idea and you have to focus and see to the end.