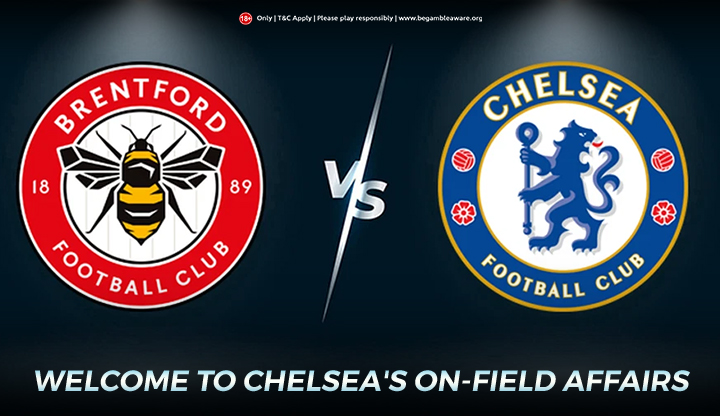 There's a lot happening with Chelsea and one does not necessarily require an explanation. The sanctions imposed by the Government of the UK, the race to sell the club and so on are already boiling out to create headlines. But at the same time, Chelsea will have to focus on their game and this week, they face Brentford.
While Brentford aren't exactly the same team that started with a famous win over Arsenal, they are most certainly a team that can leave you surprised.
Let's explore matchday 31 of 38
There will be a lot happening in the Premier League, once matchday 31 of 38 begins. We have Liverpool vs Watford, Leeds United vs Southampton, Manchester United vs Leicester City and so on.
But the game that we are focusing on is Chelsea vs Brentford. It is an important clash for both clubs as Chelsea want to avoid any fears of losing their position in the top four and Brentford want to avoid any fears of losing their status as a Premier League club.
When and where will this fixture take place?
Chelsea is set to face Brentford on the 2nd of April at the famous grounds of Stamford Bridge.
An easy win for Tuchel and co?
Despite the current problems, Chelsea seems to be in good form as they are currently in a good position in the Premier League, are a part of the race for the Champions League and are also in the semi-finals of the FA Cup.
So Tuchel is certainly taking the team forward and his tactics seem to be working fine. The attacking talent that Chelsea have at their disposal can be considered a bit too much for Brentford's defence, which brings out an obvious prediction in the minds of those actively involved with football betting.
Brentford, on the other hand, don't seem to be pulling the strings like they did during the start of their season. Having faced problems with injuries and results, Brentford don't seem to be living up to the standards that they set for themselves.
However, that does not come as a surprise because life in the Premier League is never easy. There is always going to be problems and a game against Chelsea at Stamford Bridge is another problem that they will have to face.
With Chelsea being strong at every position and boosting one of the best squads with depth, Brentford have a lot of work to do. Having conceded over 47 goals, Brentford will have to strengthen their defence, especially when faced with someone like Kai Havertz.
Thomas Frank requires a special strategy that keeps their midfield in control and prevents Chelsea from launching an attack. Since the Blues have a good record against Premier League teams that previously played in the Champions League, they might as well continue launching an attack and taking hold of their opportunities.
Chelsea vs Brentford: Head-to-Head
The Head-to-Head stats between both these clubs indicate the 74-year absence of Brentford from the Premier League. The Bees, who won the Championship last season and qualified for the Premier League, left their teary-eyed fans emotional when Premier League football was played at the Brentford Community Stadium.
| | | |
| --- | --- | --- |
| Teams | Chelsea | Brentford |
| Total Wins | 1 | 0 |
| Home | 0 | 0 |
| Away | 1 | 0 |
We have only seen one game between these clubs in the top flight and the results have gone towards Chelsea. So if you feel that something similar will emerge on the 2nd of April and want to capitalise on it, you should consider using the services of BritainBet.
The reverse fixture or the only fixture
Brentford vs Chelsea (0-1)
16th October 2021
It was a good game of football when Brentford faced Chelsea in the reverse fixture. While everyone expected the Blues to score more than a single goal, they could only manage one and as always Edouard Mendy helped the team to a huge extent.
A 45th-minute goal from Ben Chilwell was all that was needed for Chelsea as they left with three points in hand.