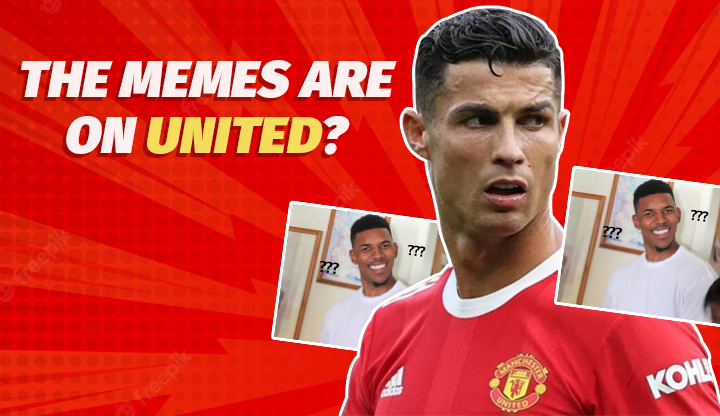 The current state of United does not need a description as fans have seen it coming for years. And if you aren't aware of United's situation, a look at a few of the memes on the internet will tell you everything that a United fan is going through.
And to add to that, they still have a few daunting fixtures remaining, especially ones with other teams who are also aiming for a top-four finish. So how will United face a rising team like the Gunners?
The Beginning of Matchday 34 of 38
Matchday 34 of 38 is underway and we are talking about the first fixture. With more games such as Chelsea vs West Ham, Liverpool vs Everton and so on, this game week is certainly looking like a ride. A ride that is bound to be incremental in deciding the title, top four and the fight against relegation.
Since Arsenal and United fall in the fight for the top four, the race is certainly going to get interesting and one will have to wait and watch as things tend to take shape.
Where will this particular race for the top four take place?
Arsenal are all set to welcome an underperforming Manchester United to the Emirates on the 23rd of April as this particular race for the top four intensifies.
Arsenal's dream of European football can be United's misery
Missing out on European football is not something that the Gunners want to see for another season. While the rise to the top has been a thrilling journey, Arteta and team had to make several stops along the way as they kept on losing fixtures. However, their win against Chelsea is certainly a big boast, one that will keep the momentum going.
On the other hand, we have a sad state of affairs in the likes of a club named Manchester United. Entering this fixture in the backdrop of a 4-nil humiliation at Anfield, United need all the points that they can possibly get if they want to stay in the race for the top four.
On the pitch at Anfield, the players looked like a whole different team with many pundits claiming that they lacked motivation or just did not want to play. Liverpool were toying with a club that once was known to be untouchable under the great Sir Alex Ferguson.
However, things are bound to change with the club announcing that Erik Ten Hag will be their new coach next summer. The move is certainly being seen as an exciting one, thanks to the current Ajax coaches' record and reputation. His high press style of play is a winner but for it to be the winner that United need, they will have to bid adieu to a few of their players.
And like Rangnick said, a squad rebuild is what you will be seeing in a few months. But for now, United have to focus on this fixture because Arsenal aren't going to make things easy. They are better at defending, better with possession and certainly have a midfield that is worlds away from whoever decides to wear a United shirt and positions himself in the centre of the field.
United cannot always depend on David de Gea and Ronaldo because a club that has spent close to a billion needs to at least have a squad that can play football without conceding two goals against a team that is at the bottom of the Premier League.
So whether you are a United fan, a Gunner or somebody who is here because you want to read a preview and get involved with football betting, you must understand that this fixture is of prime importance as it talks about a club's entry into a place that it deserves and another club's restoration of glory.
Arsenal vs Manchester United: Head-to-Head
Arsenal and United have gifted us 59 games in the Premier League and they include the thrilling days of Arsene Wenger vs Sir Alex Ferguson. Out of the 59 games, 18 have ended as draws and there are no points to guess the team that is leading in terms of wins.
| | | |
| --- | --- | --- |
| Teams | Arsenal | Manchester United |
| Total Wins | 16 | 25 |
| Home | 12 | 17 |
| Away | 4 | 8 |
As you can see United take the lead in this head-to-head stat and by looking at it, one might get an idea or two about whom to place their money on. However, you must also understand the current state of affairs and then think about proceeding forward. And if you wish to execute that plan, you can rely on the services offered by BritainBet.
The Reverse Fixture
Despite all that has happened, it was United that had the last laugh at Old Trafford when the Gunners came visiting. 
Manchester United vs Arsenal (3-2)
2nd December 2021
A goal from Fernandes and two from Ronaldo, including one from the spot, were enough to seal victory for the Red Devils. Despite coming forward to try and get an equaliser, the Gunners had to head back home with nothing.