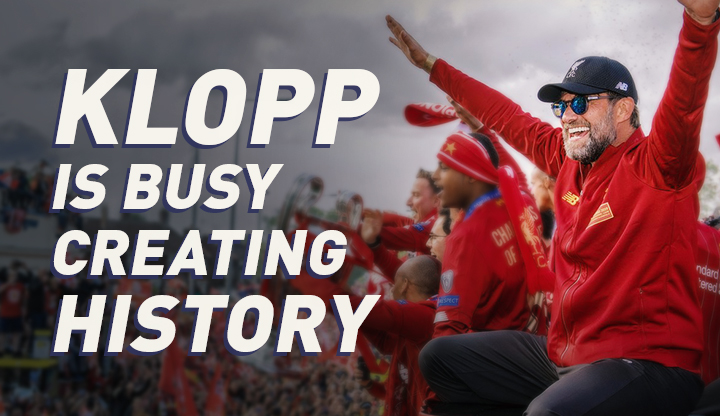 When compared to the historic Merseyside derbies that we once got to see, the one that is set to take place this Sunday is quite different. It features two clubs with two different ambitions and the Reds emerge as the obvious favourites. Klopp's men are looking for a shot at history while Lampard needs to keep the Toffees up and preserve their 118 season history of being in the Premier League.
Come Sunday and we will get to witness 90 minutes of footballing action that will either end up with a side taking all three points or with both sides taking a point each.
Entering Matchday 34 of 38
Aren't you buzzing for matchday 34 of 38? Arsenal vs Manchester United, Chelsea vs West Ham, Brentford vs Tottenham and of course, Liverpool vs Everton. These are some of the main fixtures set to get the ground running as you look towards viewing some of the best footballing action from what is considered by many to be the best league in the world.
And while City and Liverpool continue to fight at the top, everyone will look towards their remaining fixtures to see if English football's biggest clubs can take it to the wire.
When and where is the Merseyside Derby taking place?
Liverpool will be the ones welcoming Everton on the 24th of April as the Merseyside derby is set to kick-off at Anfield.
Klopp's Push for Glory and Lampard's Misery
There is no English team in history that has won the quadruple. So the Reds do have a shot at history but the journey ahead isn't easy. Not only should the Reds cope with the remaining fixtures in the Premier League and battle it out with City but they also have to play midweek Champions League football and come fresh for the weekend.
So Klopp has a lot of decisions to make if he wants to see fresh legs on the field. The journey ahead isn't easy but every fixture at Anfield will be cherished because the Liverpool faithful will be right behind their team.
Cheering on and singing 'You'll Never Walk Alone', will be at the centre of everything, which is why Klopp needs to get his decisions right. With a Champions League Semi-final coming up next week, one has to see who Klopp will play and who he will rest.
In terms of formations, the German tactician will stick to his usual style and we will surely get to see some of his high press football being played out against Everton.
On the other hand, the Toffees have only one thing in mind and that is survival. While this fixture isn't exactly the type of game that one would tip the Toffees to get all three points, we are leaving some space for doubt because the Premier League is unpredictable.
It takes place through different means although Everton will have to pull off some magic to get all three points at Anfield. Due to that, everyone, from spectators to individuals involved with football betting, will have their eyes on Liverpool to get all three points and possibly deliver another humiliating result as they did against Manchester United.
Klopp's men are too powerful at the moment and Lampard will be aware of that. However, we might get to see some heavy confrontation between the two managers because a Klopp vs Lampard show has to be produced.
Liverpool vs Everton: Head-to-Head
We have got to see 59 Merseyside derbies between both these clubs in the Premier League with 24 of them being draws as both teams shared a point. And for all of its history and football, Liverpool have dominated the table and look to continue that moving forward.
| | | |
| --- | --- | --- |
| Teams | Liverpool | Everton |
| Total Wins | 25 | 10 |
| Home | 14 | 7 |
| Away | 11 | 3 |
25 when compared to a mere 10 tells you a lot about this historic rivalry and why people always pick the Reds to get all three points. So if you also have a similar prediction in mind or just a prediction, consider using BritainBet for all your needs.
The Reverse Fixture
Everton vs Liverpool (1-4)
1st December 2021
Having lost only 2 games all season, Liverpool were always going to win this game regardless of Rafa Benitez's history. Goals from Henderson, Salah and Jota were enough to seal the deal as Salah was on fire with his fast movements.
Results from the Previous Season (2020-2021)
Everton vs Liverpool (2-2)
17th October 2020
Liverpool's Merseyside games against Everton were not things that fans wanted to see because they were not satisfied with a result that gave them only a point. While Salah and Mane were on the scoresheet, Keane and Dominic Calvert-Lewin were able to equalise the game.
So the Reds looked forward to their next fixture, however, that did not go well either.
Liverpool vs Everton (0-2)
20th February 2021
Losing at Anfield is not a good thing for the fans and is also a shock for the rest of the Premier League. Unfortunately, the Reds couldn't get the better of their opponents and thus had an embarrassing evening as they saw two goals get past their net.