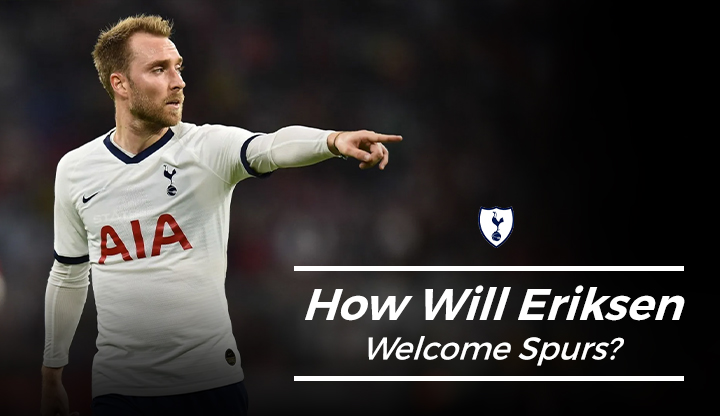 Christain Eriksen making a return to football is one of the most exciting things that we have gotten to see in the recent past. Ever since the Danish international put on a Brentford jersey, the team has improved and the Premier League has become home to one of the most beloved figures in football.
However, it's time to move forward as we have reached the business end of the season and Eriksen is going to be facing a club that he once called home.
It's matchday 34 of 38 – The end is close
Matchday 34 of 38 is set to feature some of the most exciting fixtures that are certainly going to provide us with some jaw-dropping footballing action. You have Arsenal vs Manchester United, Chelsea vs West Ham, Liverpool vs Everton and of course, Brentford vs Tottenham.
So it's time to cancel all your plans for the weekend and in case you wish to make use of your predictions, consider using the services of BritainBet.
When is this fixture going to take place?
Brentford vs Tottenham is going to be held on the 23rd of April at the Brentford Community Stadium.
Can Eriksen and team come in the way of Tottenham's race to the top four?
On paper, Tottenham look like the better team. One that is capable of getting past Brentford and continuing their fight for a top-four finish. But this is the Premier League. A league where anything can happen. And that nature of unpredictability becomes clearer when you consider that Brentford brought down Stamford Bridge by beating Chelsea.
While it is still a big reach for a 12th placed team to beat a 4th placed team, especially when you realise that the latter has improved under one of the best coaches in the world. Conte's attacking combined defensive methods have worked well for Tottenham, including in the transfer window.
If Eriksen has changed and helped Brentford grow, you can say the same about Dejan Kulusevski. The Swedish footballer has been central to most of Tottenham's attacking style of play and combined with the likes of Son Heung-min and Harry Kane, Tottenham look like a team that can play in the UCL next season.
However, one must not undermine Brentford. The Bees' have had a decent season in the Premier League, although a small dip in form is visible. Their players have improved and clearly look like a team that can defend themselves against the top sides in the Premier League.
Brentford are also on an unbeaten streak of 3 games and that includes fixtures against Chelsea and West Ham. So this clash is certainly going to be interesting because Tottenham will do everything necessary to get all three points whereas Brentford, at home, will be more than happy to ruin their party.
And with the likes of Eriksen, Ivan Toney and Yoane Wissa also in the mix-up, you can look forward to a clash like no other. It is certainly going to be interesting and everyone from fans to the ones involved with football betting will look forward to this fixture.
The Reverse Fixture
Brentford's absence from the Premier League means that they have only played against Tottenham once. Yes, that's right. The reverse fixture is the head-to-head stat for this game and it is all mentioned below.
Tottenham vs Brentford (2-0)
2nd December 2021
When Brentford travelled to the Tottenham Hotspur Stadium in the reverse fixture, they faced a difficult game where an own goal and a clean finish by Son Heung-Min left them behind by two goals. The Bees had to leave with nothing and it was seen as a crucial game for Spurs and their build-up to enter the race for the top four.