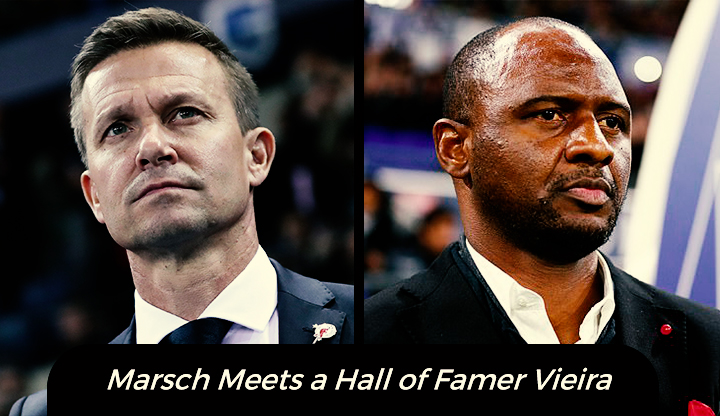 As we come close to the business end of the season, we get to see the fight for relegation gain more momentum. Teams in the button half of the table will do all that they can to get clear of their opponents and stay for another season in the top flight. And so far Leeds have done the same.
However, there is a lot more to be done, especially when you consider that your upcoming opponents are in the top half of the table. So can Leeds outshine a rising project such as Crystal Palace?
The Last Game of Matchday 34 of 38
Having seen Arsenal vs Manchester United, Brentford vs Tottenham, and Liverpool vs Everton among others, it is time to see Crystal Palace welcome Leeds United. As two of the most prestigious clubs in English football, this clash is going to be an interesting one because one is desperate for points whereas the other could do a lot of damage.
When and where is this fixture taking place?
Crystal Palace vs Leeds United will take place at Selhurst Park Stadium on the 26th of April.
What can Viera and Marsch provide?
Crystal Palace and Leeds have been through different moments in the 2021-22 edition of the Premier League. While Palace saw a rise, Leeds fell from the top, fired one of the most iconic figures in football and replaced him with another manager who has brought in some form of momentum.
So two different teams and two different seasons. And judging by how everything has gone so far, it would be safe to say that Palace have some sort of upper hand. They seem like the team capable of providing the home fans with a good game, although Leeds aren't exactly the team that will give up.
With Everton and Burnley coming close, Leeds have to put points on the table and they will have to do it immediately. Because after Selhurst Park, Leeds will face the likes of Manchester City, Arsenal and Chelsea. So if they do manage to get three points from this fixture, it will certainly be seen as a crucial moment in their entire season.
And if you believe either of these teams will go ahead or the game will just settle for a draw, you need to put your expertise to use at BritainBet. When you begin to do so, you will also be thinking about the Jesse Marsch and Patrick Vieira clashes that they once had at the MLS.
Playing for opposite teams, Marsh was taught to hate Vieira but has maintained that no love has been lost. Recently he also wished the Premier League legend for his inclusion into the Hall of Fame.
But on the pitch, there are only formations and tactics and let's begin with Vieira's. The French international is known to have provided Palace with a new attacking style of play that has seen the emergence of stars in Wilfried Zaha, Conor Gallagher and more.
Under Vieira, Palace knows when to attack and how to utilise opportunities that come within a matter of time. On the other hand, Leeds have seen an improvement from before as Marsch has ditched the man-marking system to sit with a zonal style of play that involves a high-pressing and possession-based football.
While it has improved the Yorkshire club, they still have a long way to go. Unfortunately, the league does not provide you with time, even though Leeds last played a game on the 9th of April. Adjusting to a new system takes time, which is why this fixture is touted to slide with Palace.
However, a spirited Leeds cannot be disregarded.
Crystal Palace vs Leeds United: Head-to-Head
Palace and Leeds have played a total of 9 games in the top flight and only one of them ended as a draw. While Leeds hold the majority, Palace aren't that far behind. Due to that, this fixture is going to be an exciting one even for the ones involved with football betting.
| | | |
| --- | --- | --- |
| Teams | Crystal Palace | Leeds United |
| Total Wins | 3 | 5 |
| Home | 2 | 3 |
| Away | 1 | 2 |
A two-win advantage is what Leeds have against Palace. And if they want to preserve that, they will have to produce good football for over 90 minutes.
The Reverse Fixture
Leeds United vs Crystal Palace (1-0)
30th November 2021
Since Leeds have a flair for last-minute steals, they managed to come out of this one with a penalty in extra time. Their top scorer, Raphinha was composed and did a fine job of providing a good finish to help provide the Whites with all three points.