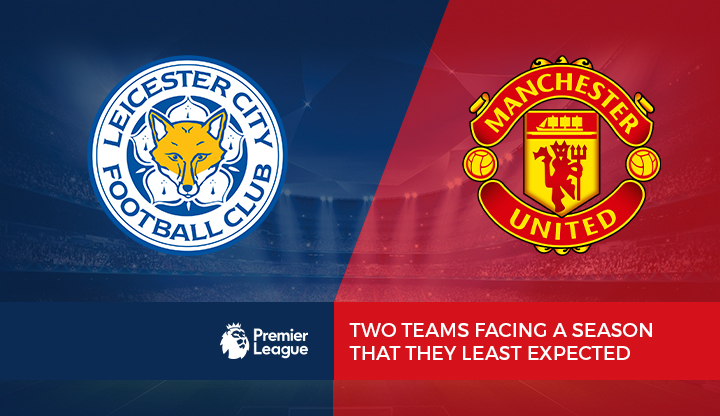 Both Manchester United and Leicester City are going through a rough patch where their entire season isn't going as planned. While United would have hoped for the title, thanks to all their summer signings, Leicester would have hoped to do better, since their previous season was way better than their current one.
So what really happened for these clubs and what will happen when they go toe-to-toe against each other? Let's do a detailed review and learn more.
It's Matchday 31 of 38
Matchday 31 is here to put an end to the international break and it was about time that had happened. Two weeks without Premier League football is more or less a free period where you try to understand what to do. However, it's over and it's now time to focus on the league.
There are some great fixtures lined up as we get to see Liverpool vs Watford, Burnley vs Manchester City, Leeds United vs Southampton and Manchester United vs Leicester City. It is surely going to be a great matchday. So let's get into a detailed review and learn more about the Red Devils and the Foxes.
When and where will this fixture take place?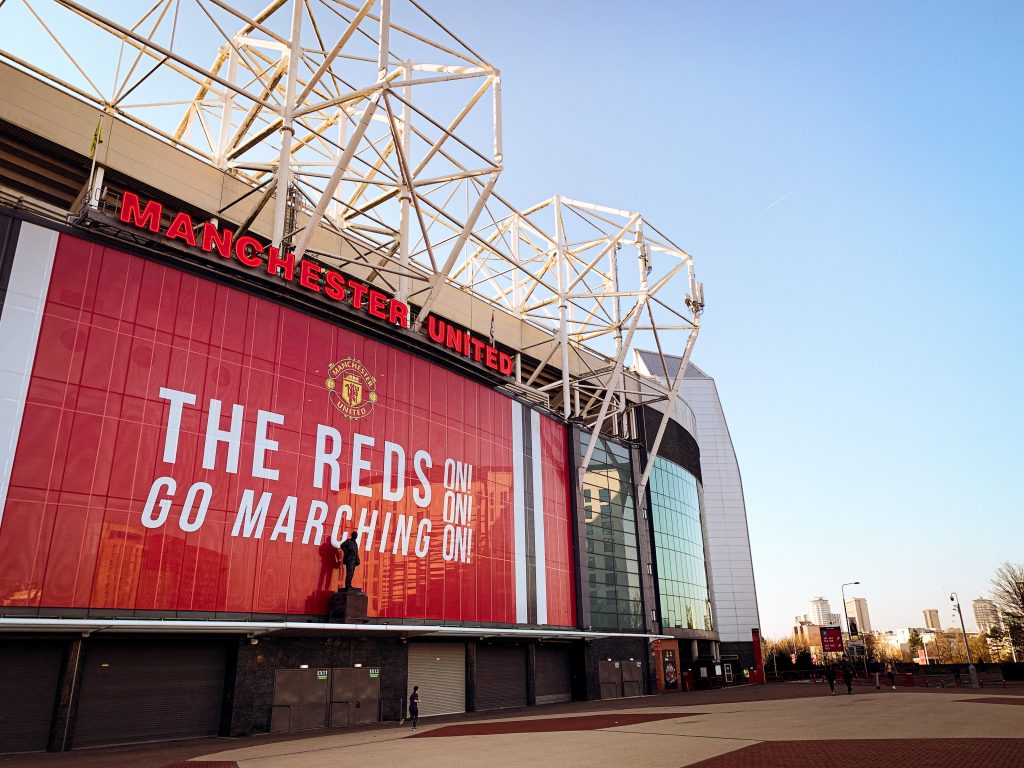 Manchester United will take on Leicester City on the 2nd of April at Old Trafford.
How will the atmosphere at Old Trafford be by the end of the game?
The faithful at Old Trafford have gone through a mixed ride and have come to witness another season where they will end without trophies. While the hype around the summer signings was huge, it all came down to tactics and playing style, because most of their opponents knew how to play.
And one of the opponents, who got the better of them was Leicester City in the reverse fixture. Before being asked to leave, Ole Gunnar Solskjaer oversaw a couple of bad results and losing to the Foxes was one among them.
So the current state at United, despite the hardships of the season, will be to enter the race for the top four, find a manager and come back stronger for the next season. Whether or not they will be able to achieve that remains to be seen because you also have Arsenal and Tottenham looking for a place in the top four.
The Foxes, who finished fifth last season, started the current one with the hope of improvising. While the counter-attacking style of play deployed by Brendon Rodgers has worked for the club, it is hard to look past their injuries and the drop in form.
Leicester have missed some of their important players in Jamie Vardy, James Maddison and so on, which caught up with their season as they went on to lose a lot of games. After being knocked out of the Europa League, Leicester went on to play in the Conference League and secure a place in the quarter-finals.
But the main question would be how Brendon Rodgers understands Ralf Rangnick. What will happen when the high press system meets a counter-attack? Will United get the better of the foxes or will Leicester make the most of their opportunities?
While on paper, it seems to be a game belonging to Manchester United, it is hard to make predictions, especially with a league like the Premier League. This is why people looking into activities like football betting need to do a complete analysis of the situation.
If United come up with a disjointed midfield, Leicester will surely take advantage of the same and keep up with possession to send the ball towards a player making a run in order to score a goal.
The return of Timothy Castagne and the goal-scoring attributes of James Maddison will surely come in handy if Leicester wants to get anything from this game. While United have quality, they have clearly shown that it does not matter.
But if the Manchester outfit could string up a decent performance, they can easily claim three points. With attacking forwards such as Jadon Sancho, Ronaldo, Ellanga or Rashford, United could look to keep taking up opportunities and aim to score goals. While the concern will be on defence, United have enough firepower to stop the Foxes.
Manchester United vs Leicester City: Head-to-Head
The head-to-head record between these clubs will give you predictions in mind and if you wish to act upon it, you can always consult the services of BritainBet. But for now, let's focus on the stats because both United and Leicester have played a total of 31 games in the top flight.
Out of these 8 have ended up as draws and the majority of victories belongs to Manchester United.
| | | |
| --- | --- | --- |
| Teams | Manchester United | Leicester City |
| Total Wins | 19 | 4 |
| Home | 10 | 2 |
| Away | 9 | 2 |
The Reverse Fixture
Leicester City vs Manchester United (4-2)
16th October 2021
It's hard not to talk about the reverse fixture, especially when Leicester staged a sensational comeback against Manchester United. Goals from Tielemans, Soyuncu, Vardy and Patson Daka were all that the Foxes required to break United's defence and take three points away from them.
While the victory was a famous one, it is important to note that United will have a different playing style on Saturday. Having fired Ole, United will rely on Rangnick's strategies to take them to a top-four finish.
The Last Time Leicester Visited Old Trafford
Manchester United vs Leicester City (1-2)
11th May 2021
United fans may not want to remember this fixture from the previous season because it was the last time Leicester visited the famous grounds of Old Trafford. Goals from Luke Thomas and Soyunco ensured that Leicester got all three points and went ahead to upset the faithful at Old Trafford.