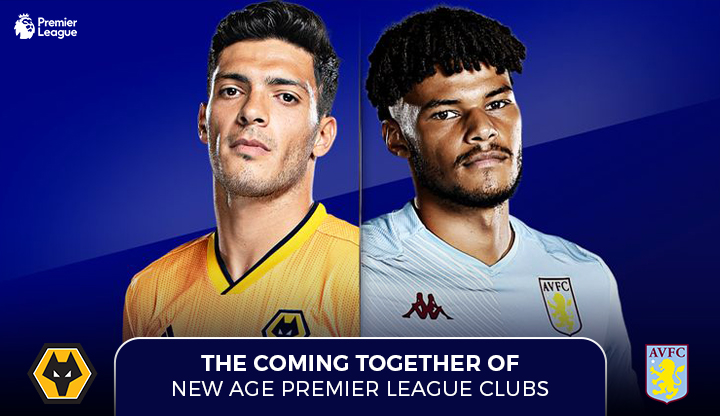 It's fair to add that both Wolves and Aston Villa have had a whole different season. Wolves under new boss Bruno Lage and Villa under Liverpool legend Steven Gerrard have had their turnarounds and seen much of the ball for themselves as they have started conceding less and scoring more.
So what exactly will take place when Wolves and Villa meet? While the reverse fixture saw Wolves win the game, it did not involve Gerrard as he was yet to be appointed as the new Villa head coach.
Are you ready for Matchday 31 of 38
As we close in on the business end of the season, all that fans could think about is their club and that could involve the two-horse title race, the battle for the top four and the race to stay in the best league in the world. So amidst title challenges and European hopes, there is always a fight to stay in the Premier League.
And if we have to look at where Wolves and Villa fall into this category, it could be a top-half finish where spots for the Europa League or the Conference league are not far away. While Wolves clearly remain ahead, we have always found it hard to disregard a team managed by Steven Gerrard.
So get all your predictions known for this game and if you want to go public, consider the services of BritainBet.
When and where will this fixture take place?
Wolves and Aston Villa will meet on the 2nd of April at the Molineux Stadium.
Who has the upper hand?
While Wolves were thrashed by Leeds United before the international break, Villa were beaten by Arsenal through a one-goal lead thanks to Bukayo Saka. As a result, both teams are entering the fixture on the back of defeats and would want to put three points on the board.
With a two week break, everyone would have recharged their batteries and got the much-needed rest that they require. However, the question at hand would be who among them will be the winner or who has the upper hand.
While Bruno Lage's team did lose to Leeds United, it is important to note that they were down to 10 men. The Yorkshire giants took advantage of the same but defensive calamities from the home side, Wolves saw Leeds stage a dramatic comeback.
It was also the first game where Wolves conceded three goals this season and that tells you a lot about the kind of mistakes that they made. However, there's no time to think about the past because making the same mistake will prove to be costly when faced with Villa who take every opportunity provided to them.
Gerrard's 4-3-2-1 formation, where wingers play an important role will certainly test the defensive mettle of Wolves, who should be prepared. The targeted pressing and possession-based football should all do the trick provided Wolves fail to follow the orders of Bruno Lage.
While the Portuguese tactician wasn't a popular choice, fans immediately turned their heads and started noticing him when he converted Wolves into a strong defensive unit. His 3-4-3 formation has helped Wolves concede fewer goals and by bringing in Jose Sa, they have managed to keep clean sheets for most of their games.
So on paper, Wolves seem to be the better side, although Villa under Gerrard along with Coutinho are not things you want to ignore. Due to that, it is safe to say that both sides have potential and if Villa attacks and Wolves defend like how they do, things could get off to a good start for the team that loses the battle or it could even end as a draw.
Wolves vs Aston Villa: Head-to-Head
Wolves and Aston Villa have provided fans with 13 Premier League games where 4 have ended as draws. While Villa take the lead, it is merely by a single game, which makes this fixture all the more exciting. So everything from a draw to a win could be on the charts for football betting.
| | | |
| --- | --- | --- |
| Teams | Wolves | Aston Villa |
| Total Wins | 4 | 5 |
| Home | 1 | 1 |
| Away | 3 | 4 |
As you see, Wolves vs Aston Villa is a tight fixture and is certainly one where anything can happen. In case you want to get a better idea of the same, read more about the reverse fixture.
The Reverse Fixture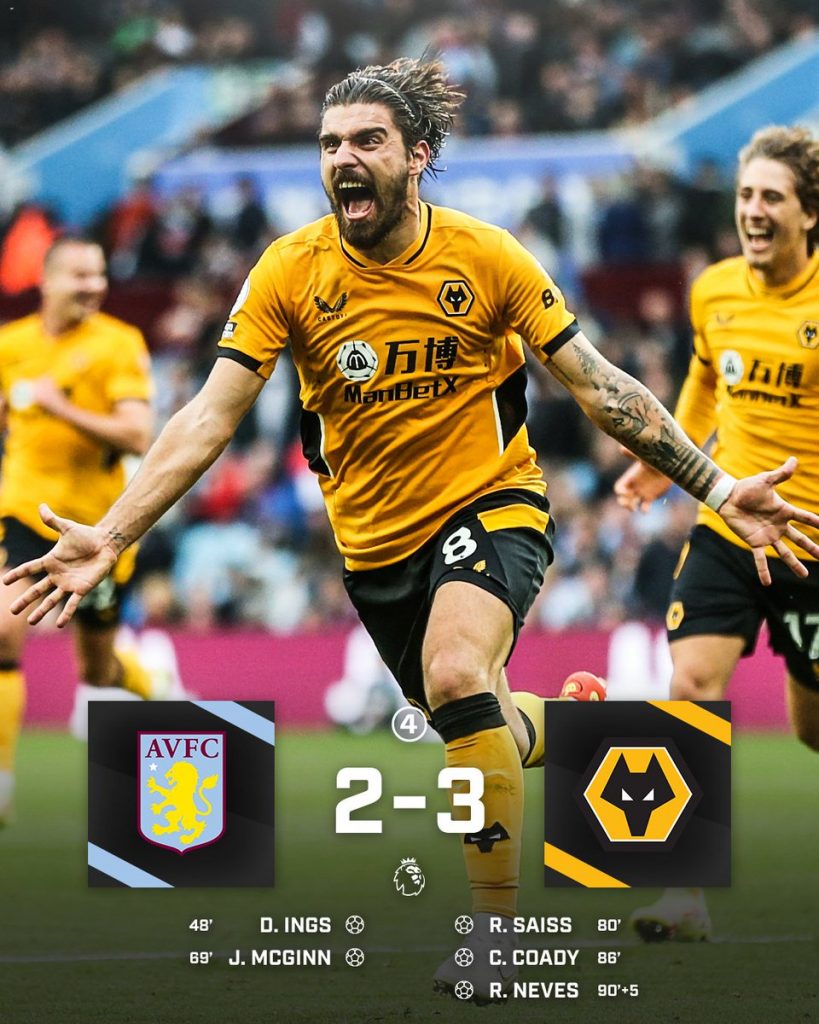 In the reverse fixture held at Villa Park, it was Wolves who took all three points thanks to an extra-time goal by Ruben Neves. While Villa started the game by firing on all cylinders, the second half display by Wolves was too good for the whole of Villa Park to handle.
Goals that share a 5-10 minute gap between each other kept coming and took away all the momentum and points from Villa.
The Previous Season (2020/21)
Aston Villa vs Wolves (0-0)

The previous season saw a draw between these clubs as both Villa and Wolves failed to get the ball rolling at Villa Park.
Wolves vs Aston (0-1)
The last time Villa visited the Molineux Stadium, they cruised further with a one-goal lead that came through a penalty at extra time. The game was certainly a whole different ride as not one but two red cards were out, one for Wolves midfielder Joao Moutinho and another one for Villa midfielder Douglas Luiz.