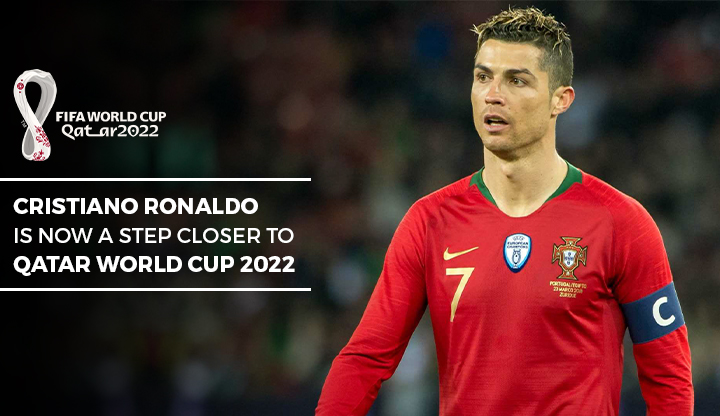 It was not a sight to behold when Cristiano Ronaldo was sitting on the pitch thinking about his chances of qualifying for the Qatar World Cup 2022. The disappointment was evident when Portugal failed to qualify through the group stages following a 2-1 loss to Serbia.
A late goal from Aleksandr Mitrovic was enough to bring down Portugal, seal the top spot in the group stage and send Serbia packing to the World Cup. It came as a surprise for a team like Portugal, who despite featuring the likes of Bernardo Silva, Joe Felix and more, couldn't qualify through the group stages.
The Playoff Route
Following the exit from the group stage, Portugal had to take the hard route of qualifying through the playoffs. There were a total of 3 paths for 8 teams to qualify for the World Cup. The Portuguese were grouped under the third group which also featured Turkey, Italy and North Macedonia.
While Portugal had to play Turkey, the Italian champions had to clash against North Macedonia and the finals, according to experts, were predicted to be between Portugal and Italy. However, the unpredictable world of football decided to take a different turn.
Portugal vs Turkey (3-1)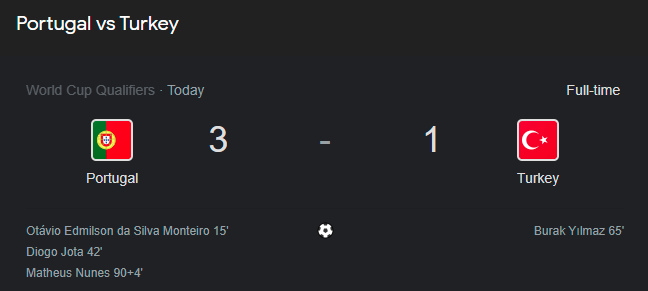 It was a tense atmosphere and a lot was at stake. Portugal, being former European Champions, couldn't miss the World Cup, which was also cited as one of the last for their star player Cristiano Ronaldo. On the other hand, there was a new generation of talent looking to make their country proud and take Turkey to the biggest stage of football.
However, there was only one winner and goals from Otavio Edmilson da Silva Monteiro, Diogo Jota and Matheus Nunes ensured that the Portuguese made it to the next round. Turkey, with their high pressing game, did cause a lot of problems and won a penalty at a decisive moment during the game.
However, a failure to convert the same, left them hanging in the back seat and a few minutes later Portugal came back to seal the victory.
Italy are out again! (Italy vs North Macedonia / 0-1)
Despite registering more shots on target, the Italians are once again out of the World Cup. Touted to win against underdogs North Macedonia, Italy failed to capture the last-minute finish when a goal was scored in extra time.
An assist from Bojan Miovski helped Aleksandar Trajkovski secure a late finish and a goal that will surely be one of the defining moments in football. Knocking out the Italian Champions has sent North Macedonia forward and they will now play against Portugal.
Portugal vs North Macedonia – 30th March 2022
"Portugal must respect North Macedonia as much as Italy," says Fernando Santos
Portugal head coach Fernando Santos has warned his team that the following clash is not a joke. Santos has described the upcoming game as a final because a team that beats the European Champions does not require an introduction.
Santos, who also talked about not having control during specific parts of the game against Turkey, says his team needs to focus and wait for their next rival. He further added that North Macedonia will give the test of their lifetime and that the game will be difficult.
While Portugal did get past Turkey, it included a few moments that made everyone doubt their qualification hopes. A penalty at a crucial moment in the game was enough to secure an equaliser, but Turkey's Burak Yilmaz failed to convert it into a goal.
So North Macedonia are headed to the Estadio do Dragao to face Portugal on the 30th of March 2022.