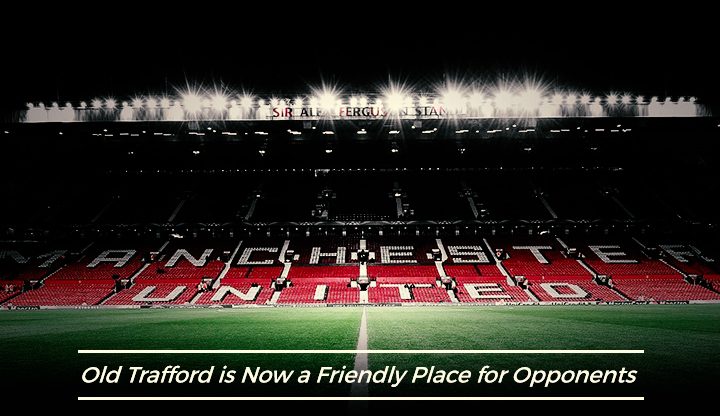 There are a ton of reasons why United could be facing one of their worst seasons. And even getting started on them is a time-consuming process, so we are just going to assume that you are aware of what a dreadful team Manchester United have become. While they were expected to be at the top of the table, they are currently in the 6th position, having lost games that have ensured they are out of the race for the top four.
It's a solo game for matchday 37 of 38
Considering Chelsea's busy schedules and various other fixtures, it is a solo game we have for matchday 37 of 38. And it is between the underperforming side of Manchester against the Blue side of London that is all set to lose one of their most decorated centre backs in Rudiger.
So if you are excited for this fixture and want to be actively involved, you need to rely on the services of BritainBet.
When and where is this game going to take place?
Manchester United are set to welcome Chelsea to Old Trafford on the 29th of April.
Final Score – Worried Old Trafford and Confident Blues?
Before United start their summer rebuild under new manager Erik Ten Hag, they have the small task of playing the remaining fixtures in the league. Thanks to that, everyone at Old Trafford wants to hit skip and just watch what unfolds in the summer. However, that is not a possibility because reality continues to drain the life out of the faithful at Old Trafford.
And the latest episode of reality comes from Chelsea. The Blue half of London is all set to enter Old Trafford and if we are going by current form, they could destroy Manchester United. The Red Devils look like a team that lacks motivation, team spirit and the willingness to continue in Red.
So if anyone had to make guesses about who could possibly win, they would surely pick Chelsea, although we are going to leave some space out for football being unpredictable. While both teams have problems of their own, Chelsea continues to battle through it and get the results that they need.
On the other hand, United aren't able to pick points as they have already been beaten in their last two fixtures involving teams from the so-called 'big six'. So what can unfold on the pitch as both these teams battle it out?
The reverse fixture between both these sides ended in a draw as United, through Jadon Sancho, managed to get a goal for themselves. However, at the moment, they are far worse than what they were as they fail to find a rhythm and gain possession. The high-pressing style of football that everyone expected has not arrived, at least against big teams.
They lack momentum going forward and if not for Ronaldo, they will be somewhere else. Chelsea, on the other hand, have a few reasons to cheer, even though they are yet to find out who their new owner is going to be. Tuchel has kept the ship moving and has closely ensured that their place in the top four is secured.
His attacking and energising style of play might be a little too much for United's players, which is everyone, including the ones involved with football betting is going to slide with Chelsea. However, as mentioned earlier, we are keeping the space open for some sort of unpredictableness that the faithful at Trafford dreams of.
Manchester United vs Chelsea: Head-to-Head
Manchester United and Chelsea have played 59 games in the top flight and 24 of them ended as draws. While Chelsea holds the lead, it is a small one and far from being significant.
| | | |
| --- | --- | --- |
| Teams | Manchester United | Chelsea |
| Total Wins | 17 | 18 |
| Home | 11 | 12 |
| Away | 6 | 6 |
It is always exciting to see the big teams go against each and the table above tells you why. While United aren't the best of teams at the moment, they have a decent record against Chelsea and that plays out as a factor bringing in some form of momentum.
The Reverse Fixture
Chelsea vs Manchester United (1-1)
28th November 2021
The reverse fixture at Stamford Bridge was one of the games where we saw the best of Jadon Sancho. Playing in his comfortable style with plenty of tricks and skills, Sancho moved forward to score the first goal of the game.
However, United had to see an equaliser as Jorginho scored a goal from the spot.