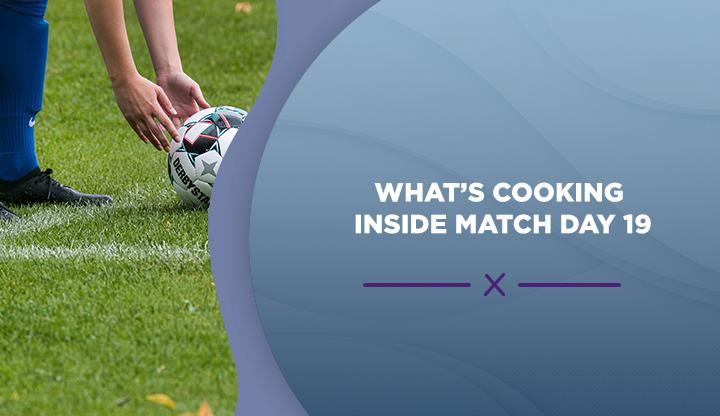 A Premier League season has barely been disappointing, except for fans of clubs that have been relegated. For the rest, there have always been thrills and misses that make the game beautiful.
From the exciting football of Arsenal to the all but confusing approach of Southampton, a lot seems to be going on in the Premier League. Now that it has resumed after the World Cup break, it's time to look at some of the games that are going to set the tune for the rest of the season.
And the best way to understand that is by looking at some of the most exciting games of match day 19.
Arsenal vs Newcastle (4th January)
League Position – Arsenal (1st) / Newcastle (3rd)
Newcastle are set to enter the Emirates stadium and battle it out with Arsenal. Led by Mikel Arteta, Arsenal are showing all signs of growth and they might be on their way to win the Premier League. They are currently 7 points clear of City, which is something that nobody expected.
Despite signing the attacking talent of Haaland and ending Guardiola's never ending need for a striker, City could yet lose out to Arsenal. As a student of Guardiola, Arteta has taken Arsenal to the top and could yet stir the ship further.
On the other hand, we have another magnificent story in Newcastle, except the past and the present of their owners. Newcastle, filled with an array of attacking talent and led by the smart Eddie Howe have all that it takes to remain in the top four.
However, as the past suggests, you can always lose out your top four spot, especially if opponents below you are seen gathering pace and momentum. And with Manchester United and Tottenham standing close, Newcastle have a lot of work to do if they wish to be a part of elite clubs that play Champions League football.
Leeds United vs West Ham United (5th January)
League Position – Leeds United (14th) / West Ham (17th)
Elland Road isn't the best place to go to if you wish to avoid a relegation battle. Apart from the hostile atmosphere, you also have to face a squad that believes in running you out and leaving you out of breath.
Under Jesse Marsch, Leeds have improved but don't have points to show the same. While the players that he has brought in do have what it takes to live the Premier League life, they don't necessarily help the team avoid conceding goals.
Leeds have conceded a total of 29 goals, which is 7 more than West Ham. The Jesse Marsch system of all attack seems to be working but at times, it also seems like they miss a striker. With Bamford always being injured, there's a lot riding on the squad to find a replacement.
But their recent display at Newcastle could be seen as a mark of things to come, especially defensively. However, they do have a weakness and West Ham could look to exploit the same. Moyes knows how Leeds play and can handle the pressure that they place.
But if his team runs out of confidence, things won't be looking good for the London outfit. Since both teams are only separated by two points, this is going to be an interesting game and an exciting watch.
Chelsea vs Manchester City (6th January)
League Position – Chelsea (9th) / Manchester City (2nd)
The departure of Thomas Tuchel being a bad choice is still being discussed. The reason for the same is the poor form of Chelsea and the big debate about Graham Potter being capable of taking them further.
While the English manager is certainly smart and capable of taking things ahead, he or his team seems to be lacking something. The rebuild process that is currently going on at the Bridge is coming at a cost because missing Champions League football is something of a possibility.
They don't seem to have a good domestic form and aren't in any form or shape to be called title contenders. Currently, they are below teams like Brentford and Fulham in the table and if they continue to be playing with the same energy, they could be staying in England for the rest of the season.
On the other hand, City is on a hunt to catch Arsenal, which is turning out to be an impossible task. Arteta isn't slowing down and Guardiola lost two points with the visit of Everton.
So the task of reaching the top is turning out to be a hard one and whether or not City can achieve it is something that only time can tell. At the moment, they have the attacking flair of Haaland, the dynamic of De Bruyne and more.
But what they don't have is the Premier League title, which Arsenal could be taking home by the end of the season.
Special Mentions – Crystal Palace vs Tottenham (5th January)
With Tottenham in 5th place and Palace in 11th, this is another exciting game that is set to take place at Selhurst Park. It is also going to be one that is going to place some questions on Conte, whose future is the current discussion.
Tottenham's poor form will be the major talking point that everyone is bound to cover when this game begins. And if Palace, who are known to exploit opportunities, can take something home, it better be three points or a draw.
Due to the pressure and all that is riding on this game, the Palace Tottenham clash is set to be an exciting one and falls under our category of special mentions. If the game ends with Tottenham losing to Palace, you can expect to see a lot of memes about Spurs, including ones that are questioning Conte's managerial position.
So stick to watching these exciting games as the Premier League comes towards the major part of the current season.