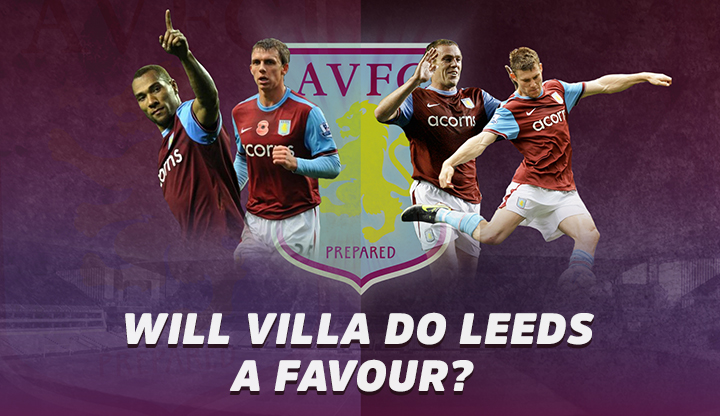 Come Friday and we will get to understand Steven Gerrard's plans for the remaining two fixtures where his team goes against Burnley and City. Against Burnley, Villa have the power to decide the Premier League status of two teams, i.e. Burnley and Leeds and against City, Villa have the power to decide the title race.
While talk about Gerrard helping his former team, Liverpool, to lift the trophy are nothing but memes, we don't see the former Premier League showstopper doing any favours to whichever team comes to face his side.
The final fixtures – matchday 18 of 38
We are entering the final week of Premier League football, which is why it feels odd to see matchday 18 of 38. However, for the unversed, the league is completing all the postponed fixtures and Burnley are set to be a part of it.
While Burnley have their faith in their own hands, it is not going to be easy and we are yet to understand how Mike Jackson will set up his team. Will he aim for three points or will he come with a back five in order to try and gain a draw?
Well, only time will tell. In the meantime, if you wish to be a part of this fixture or make some crucial decisions of your own on who might win, you can rely on the services of BritainBet.
When and where is this fixture going to take place?
Aston Villa vs Burnley will take place on the 20th of May 2022 at Villa Park, meaning that it will be the final home game for Gerrard's Aston Villa.
A top-half finish or a fight for survival?
During recent interviews, Gerrard has widely spoken about his frustrations of not achieving the desired points and wants to ensure that his team finishes in the top half of the table. Villa, who are currently at 14th in the table, can try and look for a top ten finish, which will also mean extra money for his club.
However, he will have to face the likes of Burnley and City and we all know which one of those teams will be the tougher fixture. But there's no time to undermine the fighting power of Burnley because the lads are sure to give their best, especially since it involves a relegation battle.
Burnley have two games to save themselves and if they end up losing them all, they could see Leeds surpassing them and keeping their Premier League status intact. While Gerrard will surely not be giving out any favours, we are yet to understand how he will set up his squad.
Burnley, who have a few injury concerns, will be looking to seal points quickly and not hinder the great work done under Sean Dyche. But in all likelihood, it seems like the battle for survival could go till the last day because every club will be looking to make things count.
Not only will fans feel the pressure but also the ones who are involved with football betting because they will have to look at not one but nearly two fixtures in order to make the right decision.
Aston Villa vs Burnley: Head-to-Head
Aston Villa and Burnley have played a total of 9 games in the Premier League, out of which 4 have ended as draws. Although Villa hold the lead, it is not a staggering one that is impossible to achieve or break.
| | | |
| --- | --- | --- |
| Teams | Aston Villa | Burnley |
| Total Wins | 3 | 2 |
| Home | 1 | 1 |
| Away | 2 | 1 |
As you can see Villa hold a one-game lead and that came through the reverse fixture where Steven Gerrard's had a comfortable time at Turf Moor.
The Reverse Fixture
Under Gerrard, Villa have improved, although many claim that there is more to be done. Some are also confused about the level of improvement because the amount spent on the squad does not seem to have paid them any returns. 
Burnley vs Aston Villa (1-3)
7th May 2022
Maxwell Cornet's extra-time goal was seen as a consolation for Burnley fans who left the stadium after witnessing their team concede three goals. It was frustrating for the home fans but the away end of the stadium was having fun.