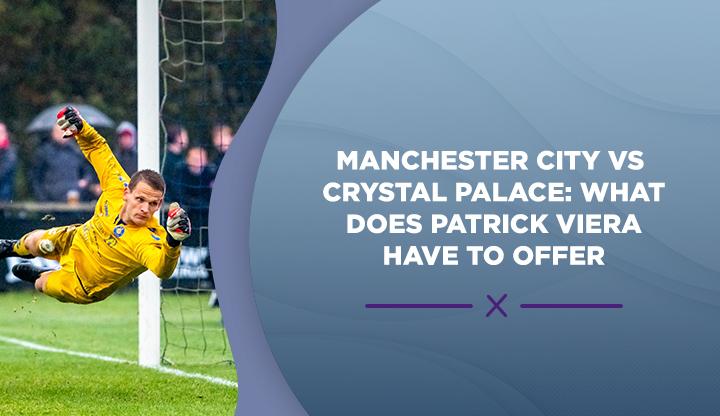 The new season is underway, and we are into game week 3. That brings us to a special fixture that many will be looking forward to. Based on what it produced last season, this fixture is expected to be an exciting one, although both squads have got in the right kind of changes and only one among them seems destined to win.
But Leeds beat Chelsea, and Manchester United went past Liverpool, so who knows what can happen and cannot happen under 90 minutes in a game of Premier League football.
Heading into Gameweek 3
It's not only Manchester City vs Crystal Palace that we have for game week 3. We also have Brighton vs Leeds United, Liverpool vs Bournemouth, Southampton vs Manchester United and a lot more.
The fixture list is full and by the end of the week, you will notice that they were full of surprises. So without further ado, let's do a quick preview of this game and try to understand how Pep Guardiola and Patrick Viera will go about their business.
When and where
Manchester City vs Crystal Palace is scheduled to be held at the City of Manchester Stadium on the 27th of August 2022.
Guardiola would not be willing to lose points
With three games underway, the league seems to have gotten to a position that nobody expected it to. Liverpool are yet to win, Chelsea are yet to show some form of potential, and Arsenal are at the top.
While City are doing what they do best, they are giving out points like they have always done. And if there's one thing that Guardiola does not want to do anymore, it is to give out points.
So when compared to the previous season, Guardiola would not want to lose this game against Palace and would want all three points, especially since it is being held at the Empty-had, sorry, we mean the Etihad.
Guardiola's possession-based football will come into play and test the intensity of whatever Viera puts forward, which for all reasons sounds exciting. There is not going to be draws or losses in the minds of both of these managers because they want three points.
However, Viera does not have the pace and the effective drive of Gallagher to show for and that has certainly been a hindrance to Palace. While their efforts rarely go in vain, they have faced moments where they couldn't defend and certainly couldn't control their midfield.
So moving forward, the game is going to be a test. A test of pace, passion and the resilience to go on and on. With counter-attacking and high-press styles to be effective, one will have to see how this fixture goes about being an entertaining one.
It has all the right tools to go ahead and be a blockbuster, provided the right players stay fit and there are no injuries to show for. So all eyes will be on Guardiola, who will field a strong starting eleven and keep in mind what happened last season.
Crystal Palace's will to go above and beyond was well tested and they showcased what City lacked at the time. But with City looking to retain their title, Palace will not consider this to be an easy fixture.
Manchester City vs Crystal Palace: Head-to-Head
We have seen a total of 24 games between Manchester City and Crystal Palace, which also indicates the years that the latter was a part of the Championship. Having won promotion, Crystal Palace would go on to be an average Premier League side. However, the appointment of Patrick Viera has certainly paid off and seems to be working in all the right means.
Out of their 24 games, six have ended as draws.
| | | |
| --- | --- | --- |
| Teams | Manchester City | Crystal Palace |
| Total Wins | 14 | 4 |
| Home | 7 | 2 |
| Away | 7 | 2 |
The Last Two Fixtures
If we are to look at the previous season, it would be a disappointment for City fans when they consider that they failed to beat Palace. However, they won the title, so why bother?
Crystal Palace vs Manchester City (0-0)
14th March 2022
It was not an ordinary day at Selhurst Park when they welcomed City. It was an extraordinary result that none saw coming. Palace limited City to a single point and their attackers to few shots on target.
Manchester City vs Crystal Palace (0-2)
30th October 2021
While it is not fair to say that Palace won comfortably, it is fair to note that they won it. With Wilfried Zaha and Conor Gallagher getting on the scoresheet, Palace got what they wanted and Laporte got what he didn't, which was a booking and a send off.