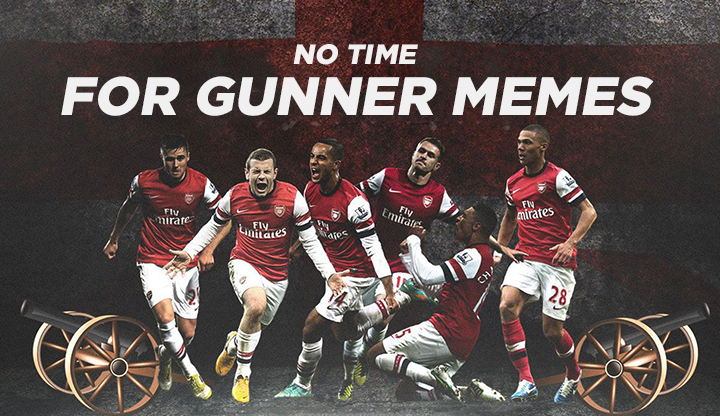 While the international break did tell us who will play in the 2022 World Cup and who won't be playing, it is time to focus on the league that we all classify as the best in the world. The Premier League is back and as we come closer to the end of the season, it is time to play football for the title, for the top four and for the race to be a part of the Premier League.
So to begin things, we have a classic fixture at Selhurst Park where Crystal Palace welcome the Gunners, who in recent months have shut down the memes about them by playing some good football.
Straight to Matchday 31 of 38
Matchday 31 welcomes you back to the Premier League with fixtures such as Liverpool vs Watford, Burnley vs Manchester City, Leeds United vs Southampton and many more. Every single fixture is about deciding a team's position on the table because who among the 20 odd teams wants to leave the league? Although some will by the end of the season.
But for now, the fight is between Patrick Vieira, former Arsenal legend and current Crystal Palace manager and Mikel Arteta, former Arsenal legend and current Arsenal manager.
When and where will this fixture take place?
Crystal Palace vs Arsenal will take place on the 5th of April 2022 at Selhurst Park.
Grab your popcorn. It's Vieira vs Arteta!
There's no doubt about the fact that Palace have improved under Vieira. While many classified the appointment as a major risk, others wanted to give the Frenchman a chance. And thanks to that, Palace are currently 12th on the table.
Having kept as many as 8 clean sheets and did the impossible by not letting Manchester City win in any of their meetings this season. In fact, Palace beat City at the Empty-had, oops sorry, we mean the Etihad and kept a clean sheet and took a point in their meeting at Selhurst Park.
Hence a lot has changed since Vieira came into the equation and the same can be said about Arteta at Arsenal. Having begun their season with a slow and brutal start, the Gunners have gone on to shun their critics and keep winning three points, which is why they are currently in the race for the top four.
So how will Palace play against the Gunners? In their reverse fixture this season, we saw both sides settle for a draw as a four-goal thriller ended up creating havoc at the Emirates. Arteta could either go for 4-1-4-1 or 4-2-3-1, based on how he plans on setting up his midfield and stopping the likes of Conor Gallagher, Wilfried Zaha and so on.
While Gallagher has remained the most impressive player under the Vieira project, one cannot disregard Zaha and all that he has done for Palace. However, if we are talking about quality, one would have to slide with the Gunners because for the first time in several years, they looked packed, composed and complete in every position.
They got defenders like Ben White, who can dribble as well as prevent passes from midfielders, forwards such as Bukayo Saka, who is turning out to be one of the best players in the Premier League and a keeper in Aaron Ramsdale who is preventing shots from being a goal. Hence, this description of Arsenal looks to settle disputes and would place an obvious winner in the minds of people looking to carry forward football betting.
While we aren't particularly saying that Palace don't have what it takes to withstand teams from the big six, we believe that this task seems a bit too much, although it wouldn't be impossible. If Palace can prevent goals and runs made by the young Gunners, they can see themselves getting three points or at least a point.
Crystal Palace vs Arsenal: Head-to-Head
Fans of both these clubs have got to see 25 top-flight games between them where Arsenal take the lead. The same old plague of a big club taking over a small club equation can be placed here as the Gunners have always won their games for the most part of the fixture. So if these stats are giving you any betting ideas that you may wish to execute, you can rely on BritainBet.
| | | |
| --- | --- | --- |
| Teams | Crystal Palace | Arsenal |
| Total Wins | 3 | 14 |
| Home | 1 | 7 |
| Away | 2 | 7 |
Palace's poor record against the Gunners does call for a tough evening. However, those results were prior to the Vieira project. The Frenchman's transition of the club cannot be disregarded and you need to know that Palace won't back down without a fight.
The Reverse Fixture
 Arsenal vs Crystal Palace (2-2)
19th October 2021
The reverse fixture was not something that the home crowd at the Emirates expected. Although the fixture began with Vierira's homecoming, it ended up showing the home crowd how talented of a manager he is. The Gunners had to wait till injury time to pick up an equaliser, something that they would have not expected to do against Palace.
Hence, the upcoming fixture is an important one where both teams can prove their mettle.
Results from the Previous Season: Before the Vieira Project
Palace were a whole different team under Roy Hodgson and one might even say less entertaining. Hodgson's defensive style of play did work for Palace but they needed someone like Patrick Vieira to bring in a different rhythm and style into the scenario. A better way to understand the difference is to see the results from the previous season. 
Crystal Palace vs Arsenal (1-3)
19th May 2021
It wasn't a great evening for Palace fans on the 19th of May as they witnessed their team being outshined by the Gunners. 
Arsenal vs Crystal Palace (0-0)
14th January 2021 
While Palace don't boast of a great away record against the Gunners, such results do count and are quite important.