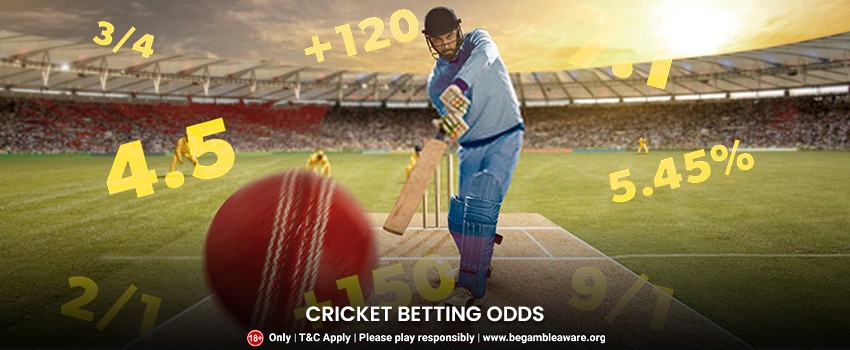 Cricket betting odds are the foundation of every cricket betting strategy, indicating the likelihood of a specific event and the amount of profit that can make. We will explain how cricket gambling odds operate, how to find value and the types of odds in the section below.
What are cricket betting odds, and how do they work?
Cricket betting odds may be difficult to comprehend at first, but once you've involved yourself in the highs and lows of cricket betting, you will quickly grow acquainted with them.
Furthermore, as perplexing as the sport of cricket could be, how the odds operate is no different from any major sports betting sector and market. This means cricket betting odds are simpler to comprehend if you are already acquainted with online sports betting.
Such cricket betting odds are available in fractions, decimal, and American forms; they are all estimated possibilities that reflect how probable your bet is to win. That's all there is to it.
A few essential words related to cricket betting odds are mentioned below.
Term definitions for cricket betting odds
The squad with the best chance of winning.
Favorites with the best odds
This is the team that is strongly favoured to win the game.
The team that has the most negligible probability of winning the game.
This entails betting with even odds, implying that the punters will either lose or win the same amount of money.
This is a technique of calculating the profit margins on the bookmaker's prices.
A wager is placed before the commencement of the match.
Promotions for bet boosts/enhanced odds
This occurs when a bookmaker raises the odds on a particular wager. For example, Kohli's highest score might be increased from 3/1 to 5/1, implying that you would benefit more if the bet is successful.
This is when you wager while the game is still going on.A wager is placed while the game is still in progress. The odds will vary due to real-life occurrences, so they may provide better or worse odds than before the game began.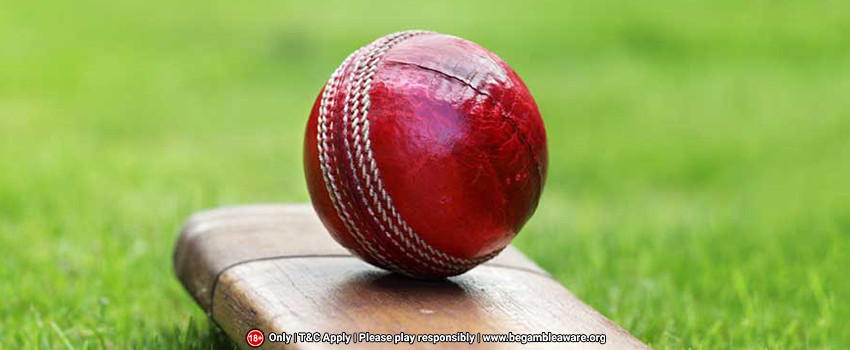 Types of Cricket Odds
Now that you understand the cricketing odds terms, you should also be aware of the many sorts of odds. We will go through it immediately.
In online betting, three typical odds are commonly used. These are the following:
Fractional odds
Decimal odds
Moneyline odds
They all reflect the same thing: your chance of winning, but in different ways. So let's take a closer look at them to see if we can better understand them.
The United Kingdom or Fractional odds
The odds are provided in fractional style, as the name implies. It indicates the percentage of profit you may get for each unit of stake for a victorious bet. So, if a squad has odds of 6/1, you'll get six units for every 1 unit you wager if you win.
Here's a simple example that demonstrates how profit is computed.
You win a wager of INR 1000 at 6/1 odds. So a total of INR 7000 will be paid to you. You might be wondering how this happened.
It's straightforward. You will get the INR 1000 you bet plus six times the amount you wagered. As a result, your overall winnings are INR 7000. In the same way, if you wager INR 5000, you will receive INR 35000.
Decimal or European odds
In New Zealand, Australia, and Canada, decimal odds, sometimes known as European odds, is perhaps the most widely used format. It's relatively straightforward. When you gain on a bet, this will show how much the basic bet is multiplied.
For example, if the odds for New Zealand are 2.50, and you place a wager of INR 1000, you will win. If New Zealand wins, you will get your wager money back, plus the basic amount multiplied by the odds. As a result, you will earn INR 3500 in aggregate.
Moneyline or American odds
This is the standard format in the US. There are two types of betting odds to be aware of when it comes to this sort of wagering:
A negative symbol before the odds distinguishes the player or preferred team. As a result, it's -200. However, if the odds are denoted by a plus sign preceding the odd, it is an underdog Moneyline odd. Irrespective of the classification, the exact value of the odd indicates the profit every INR 100 wagered. For example, if you wager INR 100 on a preferred team with odds of -200, you will earn a payment of INR 300 if you succeed.
Cricket's most popular betting events
We will briefly go through the most critical cricket betting events below:
T20 Cricket
T20 cricket, popularly called Twenty20 cricket, is the most popular and exciting form of cricket. Because players are given little time to learn the game, batters tend to go out trying to hammer the ball to all parts of the stadium, whereas bowlers are aware that one incorrect play from their rivals will send their stumps flying through the air. For those who aren't great fans of test match cricket, the T20 form provides all of the thrills of the game in its condensed version, with a specific outcome on the same day and games lasting approximately five hours.

Indian Premier League

The Indian Premier League (IPL) is one of the most prestigious T20 cricket events globally. The tournament helps bring together all the finest performers in cricket's shortest version, with an auction done before the league's start, culminating in some accurate cricketing super teams. The IPL has established itself as being one of the, if not the most prominent tournaments in cricket, with enthusiastic fans cramming the stadiums and streaming from all across the planet. There are several online sportsbooks with some of the most thrilling and fast-moving IPL betting markets anywhere.
World Cup of Cricket
The Cricket World Cup is the most important tournament in ODI cricket. Sportsbooks typically set up shop months ahead of time, with cricket wagering odds expected to rise months before the competition. The Cricket Globe Cup draws together the best players in the world in a winner-takes-all competition to determine who will be the new cricket world cup champions.

Cricket in One-Day Internationals

One Day International cricket, often known as ODI cricket, is a format that combines the explosive characteristics of T20 cricket with a somewhat longer overcount. With just 300 deliveries  to construct a total, teams spend minimal time attempting to hit scoring strokes, establishing an intriguing duel between batsmen and bowlers, where a thunderous six is frequently accompanied by a bouncer castling their rival.
Test Matches
Test cricket is the sport's longest and oldest version. A test match is typically contested across five days, with 90 overs played every day for 450 overs. The victor is the side that scores the maximum runs by the completion of the game. The spectacle that often unfolds throughout a 5-day match can be extensive, with some of the finest players in the world trying everything they can to guarantee that they are included in their team's Test configuration.

Summary
So here it is. After going through this write-up, we hope you will have a comprehensive idea about cricket betting, the markets, and odds related to it, and the significant events you can follow. This will help you make an informed decision the next time you decide to place a bet on your favourite cricket match!