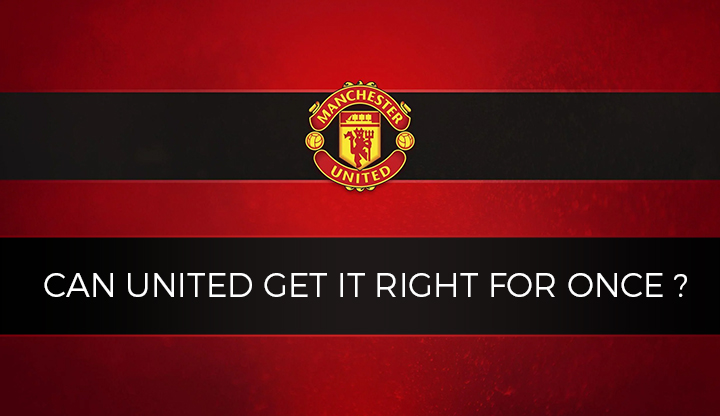 Everton and Manchester United are two clubs whose fanbase is crying because they haven't seen glory in any form whatsoever. Their season, which started with some form of hope, has ended up crumbling into the ground in a manner like no other.
And to top it all, both clubs had to experience something that they thought would never come. While the Toffees are facing the fight to stay in the Premier, the Red Devils are looking for a top-four spot that is also being sought out by Tottenham, Arsenal and West Ham.
A Big Game Week in Matchday 32 of 38
Matchday 32 of 39 is going to be big because there is a lot at stake. Apart from Everton vs Manchester United, you also have Aston Villa vs Tottenham, Brentford vs West Ham and the biggest game of the week in Manchester City vs Liverpool.
And every fixture is either about the title race, top four, a mid-table finish or hopes to stay in the Premier League. So let's do a detailed preview of Everton vs Manchester United and try to learn more about this important fixture.
When is this fixture going to be played?
Everton will take on Manchester United at Goodison Park on the 9th of April 2022.
Frank Lampard's inexperience and Ragnick's worry
The appointment of Lampard did not bear any excitement among the Toffees because many believed him to be inexperienced in taking a club out of the relegation zone. While his tactics have improved over time, they don't seem to contain the fight that helps a club avoid the drop.
Under Rafa Benitez, Everton were disorganised and kept on losing fixtures, including one against Norwich City. While Lampard did offer a few wins, the road ahead seems to be complicated for the former Chelsea legend because games against the big six are not something that a club fighting relegation would want.
On the other hand, United have their own problems because it is a team with some of the biggest players in Europe playing outside of Europe. The Premier League is all that United have for the moment and if they lose the race for the top four, they won't be seeing European football for another year.
Whether or not players like Ronaldo and Jadon Sancho would want to be a part of the Europa League is a question for later. So for now, let's look into what this fixture between Everton and Manchester United can offer.
Lampard has tried different kinds of formations ever since he has stepped foot inside Goodison Park. From 3-4-3 to 4-4-2 and even 4-2-3-1, we have seen the Toffees line up in different positions. And if there is among them that does not work, it has to be the formation that leaves three at the back.
Despite bringing in additions in the January transfer window, the Toffees don't seem to have players who could play as wing-backs. While you can always help players become wing backs, Lampard does not have the time to do so.
Rangnick, on the other hand, seems like someone who requires a bit more time to help United get used to his high-press system. Either that or he does not have the capability of taking this squad further, especially into the top four.
While United getting knocked out of the Champions League may not come as a surprise, not being able to qualify for the top four will come as a surprise as well as a shock. And they cannot give away points, especially when Tottenham and West Ham all claimed points in their last games.
The Gunners may have lost but they are still a part of the race and are also ahead of United. So only time will tell how things might proceed forward. But if you have a niche for what's coming, rely on BritainBet and see what you can do about it.
Everton vs Manchester United: Head-to-Head
The Premier League has witnessed 59 games between Everton and Manchester United where 13 of them ended as draws, one being the reverse fixture. And the head-to-head stats showcase a complete sense of domination because United hold the bigger number of victories.
| | | |
| --- | --- | --- |
| Teams | Everton | Manchester United |
| Total Wins | 9 | 37 |
| Home | 7 | 20 |
| Away | 2 | 17 |
As you can see it is United that have the last word in this fixture. However, in recent fixtures, most notably in the last five, Manchester United have only won once. So while United have the quality and the plan, it is yet to be seen whether or not they will be able to execute it in the right manner.
The Reverse Fixture 
Manchester United vs Everton (1-1)
2nd Oct 2021
Despite enjoying 71% of possession, United went on to give up a point and see through a draw against Everton. It was a game intended for United to get all three points and even the ones involved with football betting would have hoped for the same. However, the fixture ended up going in a different direction as Everton came from behind to gain a point.
Results from the Previous Season
If there was one thing that fans from both clubs would want then it would be to go back to the previous season. It was a season where United ended up in the second position, above Liverpool and Everton ended up in 10th position, above, well, the relegation zone.
Manchester United vs Everton (3-3)
6th February 2021
Another fixture, another scenario where United gave away all three points and decided to settle with one. 
Everton vs Manchester United (1-3)
7th November 2020
Finally, Manchester United won a game. Beating Everton at Goodison Park would have felt good. Let's see if they can do so again when they meet on the 9th of April 2022.