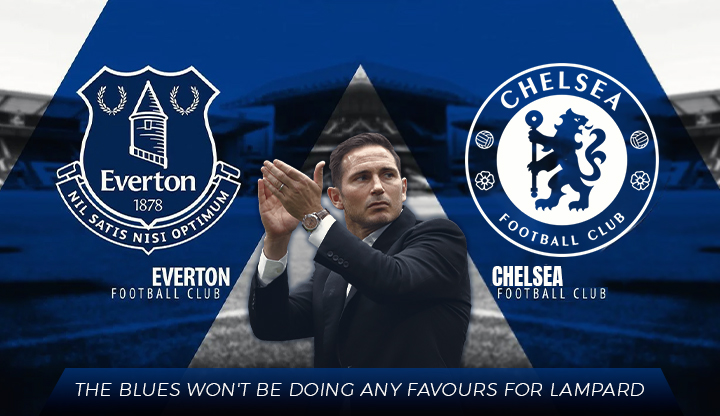 Premier League legend Lampard is all set to welcome his former club, Chelsea to Goodison Park as the current Everton manager is looking for ways to preserve the 70 plus-year-old top-flight status of the Toffees. Sitting at 18th on the table, Everton, although have a game in hand against Burnley, are facing problems they have never faced in years.
And if Lampard does not find a way to turn the ship around, the Toffees will be in an unknown land called the Championship.
A thrilling matchday 35 of 38
Fixtures towards the end of the season are always going to be interesting as they decide which club wins the title, who among the top clubs will finish in the top four and finally, who among the bottom six will head out of the Premier League.
Top fixtures like Leeds United vs Manchester City, Newcastle vs Liverpool and Everton vs Chelsea will decide things for all clubs as some want the title while others merely want to stay in the best league in the world.
It is thrilling, confusing and if your team loses, frustrating. So gear up for matchday 35 of 38.
When and where is this fixture taking place?
Everton vs Chelsea is all set to kick off on the 1st of May at Goodison Park.
The Blues are Going to Hurt Lampard?
Everton aren't exactly playing the type of football that you would expect to see from a team that is in the relegation zone. They just seem to be in bad luck and also have a few tough fixtures remaining. Their unfortunate position in the table and the fact that Burnley have an easier set of fixtures also plays into the hardships of Everton.
So according to experts and based on the fixtures that are yet to come, Leeds United and Everton are in the danger zone, while Burnley aren't out either. And if any of these clubs wish to stay in the Premier League, they need to try and get points from their remaining fixtures and that also means a point against top clubs.
Soon after facing Chelsea, Everton have an away game at Leicester and Watford, home clashes against Brentford and Crystal Palace and a trip to Arsenal to close off the season. Hence, let's take things at a time and focus on Everton's tough task against Chelsea.
On paper, it seems like an easy task for Tuchel and company and even though Everton have defensively tightened up, they don't seem to be a match for Chelsea. Due to that, everyone will be looking at Tuchel's boys to get all three points including the ones placing football betting.
Despite Lukaku's poor form, Chelsea have all the right players to proceed ahead and complete the season in the third position. Their run of fixtures don't seem like the ones that could surprise them although football is unpredictable. Tuchel has managed to keep his ship moving despite everything that is happening at Chelsea Football Club.
His famous formation of 4-2-2-2 with attacking wing-backs and forwards might be a little too much for Everton. But it is too early to disregard the Toffees because there is a fighting spirit that emerges when you realise that you are a club fighting relegation. And Lampard does know the players at Chelsea and could see to it that they are not provided with the game that they require.
Even a draw could be a vital point for the Toffees as they look to get out of the bottom three. So can Lampard keep the Toffees up this season or will the tough run of fixtures take them out? Only time will tell.
Everton vs Chelsea: Head-to-Head
There have been 59 games between these historic clubs in the Premier League and 20 of them ended as draws. Since Chelsea leads the way by a huge margin, everyone will be of the firm belief that they will continue winning, especially in this fixture.
| | | |
| --- | --- | --- |
| Teams | Everton | Chelsea |
| Total Wins | 12 | 27 |
| Home | 11 | 17 |
| Away | 1 | 10 |
As you can see, the lead is held by the Blues and they might continue to claim it because Tuchel hasn't complained about an away ground as he has done with Stamford Bridge.
The Reverse Fixture 
Chelsea vs Everton (1-1)
16th December 2021
Before Lampard arrived, Chelsea welcomed Everton to Stamford Bridge and gave away a one-goal lead and shared a point with the Toffees. Reece James's ability to control the game and put out an assist to Mason Mount was left for nothing as Everton equalised within 4 minutes of Chelsea opening the score sheet.
Results from the Previous Season
Everton vs Chelsea (1-0)
12th December 2020
The Toffees would happily head back to the previous season if that was ever possible. While Carlos Ancelotti didn't provide Everton with what they needed, he did not leave them fighting a relegation battle. And one of the prime examples of how his football worked was Everton's one-goal lead against Chelsea at Goodison Park last season.
Chelsea vs Everton (2-0)
8th March 2021
Fans of Everton might happily head back to the previous season but not this fixture. In a comeback starring an own goal by Ben Godfrey and a penalty by Jorginho, Chelsea won this fixture and sent the Toffees packing.